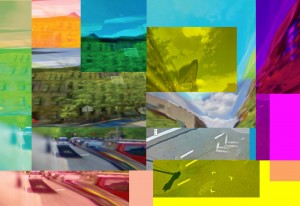 The First Person Plural Reading Series is proud to partner with Hyperplace Harlem to co-host a night of screenings and readings at Maysles Cinema from 6pm-10pm on Monday October 6, 2014.  The evening will feature work by Albert and David Maysles, Carolyn Lazard, Dirk de Bruyn, eteam, Jenny Gräf, João Enxuto & Erica Love, LaTasha N. Nevada Diggs, Randall Horton,Stacy Parker Le Melle, and Zefrey Throwell.  Maysles Cinema is located at 343 Lenox Blvd, between 127th and 128th.  Take the 2/3 to 125th.  Admission is free.
About Hyperplace Harlem
Our contemporary notions of place have shifted and expanded as technology and mobility touches the lives of local and global communities. Virtual environments, GPS signals, gentrification, psycho-geography, local ecology, and urban decay are some of the themes artists traverse while navigating their relationships with Place.
In this light, we are excited to present Hyperplace Harlem, a three-day festival, on October 4-6.
Hyperplace Harlem's program will feature media and visual artists, readings, performances, workshops, and discussions. Hyperplace Harlem seeks to bring together artists and audiences from various backgrounds and to foster engagement, sparking new discoveries and conversations.
For more information, check out Hyperplace Harlem's site here.