It seems every time we blink there's another rave review or fascinating new article out on Kiese Laymon, Lacy M. Johnson, and Tiphanie Yanique, our First Person Plural Lineup at 7pm on Tuesday, September 30th at Shrine in Harlem.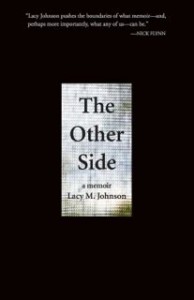 The Wall Street Journal Online writes of Lacy M. Johnson's "incandescent" memoir: it is "written with both fury and restraint. The reader feels pulled onto a fast train, in a compartment with a narrator telling an intimate and terrifying tale." Kirkus Review calls The Other Side, "Ferociously beautiful and courageous, Johnson's intimate story sheds light on the perpetuation of violence against women." You can read a fantastic interview with Lacy at The Rumpus, which says, "Johnson's memoir is an extraordinary document, and she herself holds an important place in a movement to stop violence against women."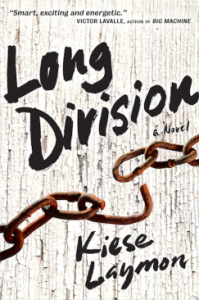 Kiese Laymon published not one but two books in 2013. His novel Long Division was on the "Best of 2013″ lists at The Believer, Buzzfeed, Guernica, Salon, and many other publications.   Roxane Gay writes in the The Nation, "[Long Division] is the most exciting book I've read all year.  There's nothing like it, both in terms of the scope of what the book tackles and the writing's Afro Surrealist energy."  Essays from his collection How to Slowly Kill Yourself and Others in America have appeared in the Best American series, the Best of Net award, and the Atlantic's Best Essays of 2013. The Rumpus writes of the collection, "[I]n this very un-post-racial world, Laymon picks up where Baldwin left off, surviving and living to tell the tale….How does he kill himself and others? By fighting, by loving too much or not enough, by eating too much, by quitting, by writing or not writing, and by continuing to push forward despite opposition.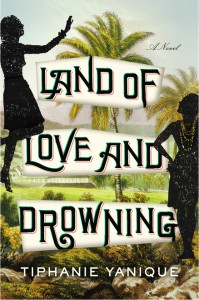 Tiphanie Yanique follows up her award winning short story collection with the stunning debut novel, Land of Love and Drowning, about which Publisher's Weekly writes, "Through the voices and lives of its native people, Yanique offers an affecting narrative of the Virgin Islands that pulses with life, vitality, and a haunting evocation of place." Flavorwire calls the novel "sublime," Huffingtonpost writes, "Yanique's debut novel bursts with imagination and intoxicating atmosphere, and the deeply felt characters at its heart demand to be heard," and TimeOut writes, "How rare to encounter a dauntless and complex novel that convincingly melds true history with magic, but Tiphanie Yanique's debut—a rich seascape about family and legacy, beauty's clout and the variable waves of race and class on the twentieth-century Caribbean islands—accomplishes just that."
We feel unbelievably privileged to welcome these three authors to the same stage next Tuesday night.  These are the voices that will be shaping the conversation for years to come.  See you at Shrine at 7pm September 30th!