We are delighted to announce that the opening line-up of the third season of the First Person Plural Reading Series will feature authors Lacy M. Johnson, Kiese Laymon, and Tiphanie Yanique and includes special DJ sets by Lady DM.  We are proud to showcase these artists, especially given the stellar new work they have gifted the world. Plan to join us at 7pm on Tuesday, September 30th at Shrine in Harlem, 2271 Adam Clayton Powell between 133rd and 134th.  We know this will be a night to remember.
About our participants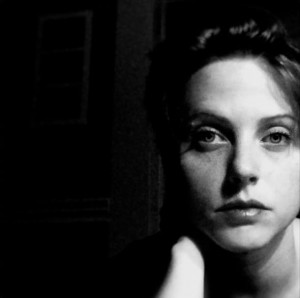 Lacy M. Johnson is a Houston-based artist, curator, teacher, activist and author of The Other Side (Tin House Books, 2014) and Trespasses: A Memoir (Iowa, 2012). She is co-creator of the location-based storytelling project [the invisible city], and her work has appeared in Dame Magazine, Tin House, Creative Nonfiction, Poets & Writers, Gulf Coast and elsewhere. She teaches interdisciplinary art at the University of Houston.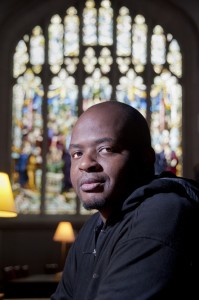 Kiese Laymon is a black southern writer, born and raised in Jackson, Mississippi. Laymon attended Millsaps College and Jackson State University before graduating from Oberlin College. He earned an MFA from Indiana University and is the author of the novel, Long Division  and a collection of essays,  How to Slowly Kill Yourself and Others in America. Long Division was named one of the Best Books of 2013 by a number of publications, including Buzzfeed, The Believer, Salon, Guernica, Mosaic Magazine, Chicago Tribune, The Morning News, MSNBC, Library Journal, Contemporary Literature, and the Crunk Feminist Collective. Both of Laymon's books are finalists for the Mississippi Award for Arts and Letters in the fiction and nonfiction categories. Long Division is currently a finalist for Stanford's Saroyan international writing award. Laymon has written essays and stories for numerous publications including Esquire, ESPN, Colorlines, NPR, Gawker, Truthout, Longman's Hip Hop Reader, The Best American Non-required Reading, Guernica, Mythium and Politics and Culture. Laymon is currently at work on a new novel "And So On" and a memoir called 309: A Fat Black Memoir. He is an Associate Professor of English at Vassar College.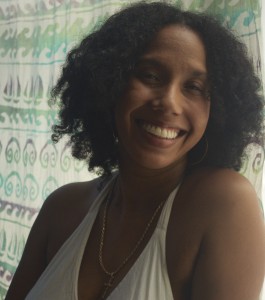 Tiphanie Yanique is the author the novel Land of Love and Drowning, published this July 2014.  BookRiot has listed it as one of the best books of the summer. BookPage has listed her as one of the 14 Women to watch out for in 2014.  Her writing has won the 2011 BOCAS Prize for Caribbean Fiction, Boston Review Prize in Fiction, a Rona Jaffe Foundation Writers Award, a Pushcart Prize, a Fulbright Scholarship and an Academy of American Poet's Prize. She has been listed by the Boston Globe as one of the sixteen cultural figures to watch out for and by the National Book Foundation as one of the 5 Under 35. Her writing has been published in Best African American Fiction, The Wall Street Journal, American Short Fiction and other places.  Tiphanie is from the Virgin Islands and is a professor in the MFA program at the New School in New York City.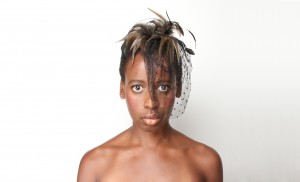 With roots stemming from the legendary musical island of Jamaica in the Caribbean, Mackenzie Largie a.k.a. Lady DM describes herself as a 'musical expat', an apt description for her fearless take on crossing genres of dance-able music.  Lady DM's story begins in 1995, in NYC as a host on FIT's radio station, by day; and avid regular at parties like Theo Parrish's SugarBabies by night. Two years later, she begins her ascent of the city's DJ circuit proper, a regular at venues like the Limelight, Orchard Bar, and The Cooler. While based in Europe from 99'-10', Lady DM regularly hosted radio shows in Zurich, and Berlin, while jetting around entertaining crowds at legendary parties like Amsterdam's Mazzo Club, Zurich's Lethargy festival, Milan's Cox 18, Munich's Muffathalle, and Berlin's WMF. In Berlin, Lady DM also curated events, with Berlin's then up-and-coming artists, including Peaches, Dixon, Jamie Lidell, & Gonzales.  She now calls NYC home.