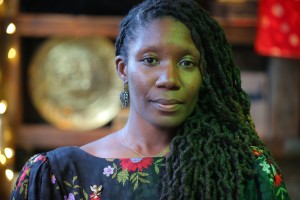 FPP spoke via email with author Nicole Dennis-Benn about coping with a new country, what makes her feel most "we", and so much more. Read Dennis-Benn's interview then plan to her read on Tuesday, September 12th at Silvana (116th & Frederick Douglass) in Harlem.
Hope Wabuke in The Root called Here Comes the Sun "a superbly realized take of gender, class, race and sexuality in Jamaica." Is there a particular theme (or themes) you feel most drawn to in your work? Do you seek these themes in your own reading?
Identity and belonging are big themes for me. I read a lot, but I find that I gravitate toward those themes in my own reading, too.
What was it like to immigrate to America, particularly New York City, at age 17? What guidance would you give young immigrants now, especially in light of current persecutions?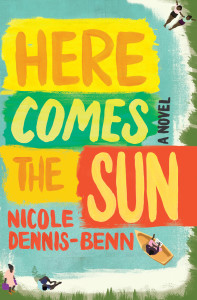 At 17, I was young, but I was also focused on doing the best I could to stay afloat in my new country. It took years to acculturate. However, what kept me positive and motivated was journaling my thoughts and writing down what I wanted to accomplish in America. It was the one private thing that not only helped me to escape the painful experience of adjusting to a new environment, but gave me hope and strength to pull through. I also read a lot of books during that period. I think my motivation to write now is to create solace to those who feel that they are alone in their struggle. I want to remind them that they're not alone.
Tell us about your Harlem. Do you remember your first time here?
I came to Harlem for the first time back in 2006 to start my dreadlocks. The salon was located on the first floor of a brownstone on 120th and Lenox Avenue. I remember that unseasonably cool August day, because Denzel Washington was shooting a film right across the street!
Bed-Stuy v Harlem.
I love Harlem, but I can't afford it. Not yet, anyway.
What delights you about NYC life?  What makes you crazy here?
I love people watching. It keeps me on my toes as a writer. One thing that drives me crazy is rudeness. I realize how rude we are as New Yorkers when I visit the suburbs and am shocked when someone says "Good morning" or "Excuse me" if they accidentally step on your toe.
Do you think about returning home to Jamaica?
Homesickness never goes away. I think about it sometimes. Though I would never say never, home is Brooklyn, New York now.
What urgent advice would you offer emerging writers?
Be persistent. Don't be deterred by rejections. Rejections are always going to be there, but think of them as hurdles, not blocks.
Would you share any books, art, music, food that we must seek out right this moment?
Kendrick Lamar's new album, DAMN. Sanderia Faye's new novel, "Mourners Bench" and Tracy Chiles McGhee, "Melting the Blues".
When do you feel most "we" and most "I"? Is there a time you truly feel first person plural?
It wasn't until I married my wife that I began to understand the concept of "we". Then when I sold my first book, I realized the importance of teamwork, as well as what it truly means to support other writers, especially other writers of color.
Photo by Ozier Muhammad