Join us for what promises to be an extraordinary Harlem night with authors Olivia Kate Cerrone, Nicole Dennis-Benn, Natalie Eilbert, & JP Howard.  Season Six begins at 7pm on Tuesday, September 12th at Silvana in Harlem at 300 W. 116th Street, SW corner of Frederick Douglass/8th Ave. Take the B/C to 116th and you're there!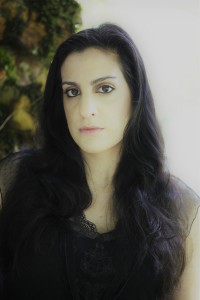 Olivia Kate Cerrone is the author of THE HUNGER SAINT (Bordighera Press, 2017), a historical novella about the child miners of Italy. The book was praised by Kirkus Reviews as "a well-crafted and affecting literary tale," and was named a 2017 Fiction Bestseller by SPD Books. Her Pushcart Prize-nominated fiction won the Jack Dyer Prize from the Crab Orchard Review, the Mason's Road Literary Award, and first place in Italian Americana's annual literary contest. The Hunger Saint won a 2014 "Conference Choice Award" from the SDSU Writers' Conference. She has received fellowships at Ragdale, the VCCA, the Vermont Studio Center, and others, including a residency at the Hambidge Center, where she was awarded a "Distinguished Fellowship" from the National Endowment for the Arts. She is at work on a novel called DISPLACED and currently lives in Boston, MA.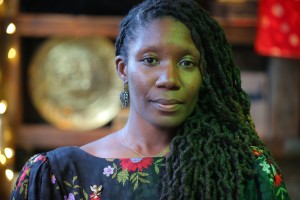 Nicole Dennis-Benn is the author of the debut novel, HERE COMES THE SUN (Norton/Liveright, July 2016). Dennis-Benn is a Lambda Literary Award winner, named by Time Out Magazine as an immigrant making a stamp on New York City. Her debut novel has received much acclaim including: a New York Times Notable Book of the Year, a NPR Best Books of 2016, an Amazon, Barnes & Noble, Entertainment Weekly, and Kirkus Reviews Best Book of 2016, a BuzzFeed Best Literary Debuts of 2016, among others. Dennis-Benn's debut novel has received a starred Kirkus Review and is deemed one of the best books to read this summer and beyond by New York Times, NPR, BBC, BuzzFeed, Book Riot, Bookish, Miami Herald, Elle, O Magazine, Marie Claire, Entertainment Weekly, Flavorwire, After Ellen, BookPage, Cosmopolitan, Brooklyn Magazine, among others. New York Times Book reviewer, Jennifer Senior describes HERE COMES THE SUN as a "lithe, artfully-plotted debut"; Pulitzer Prize finalist, Laila Lalami, as well as Booklist have deemed it a "fantastic debut"; and Man Booker Prize winner, Marlon James says "[Here Comes the Sun] is a story waiting to be told". Dennis-Benn was shortlisted for the Texas Library Association 2017 Lariat. She has been named a finalist for Lambda Literary Award, the Center for Fiction First Novel Prize, the National Book Critics Circle John Leonard Award , and The New York Public Library Young Lions Award. (Photo credit: Ozier Muhammad)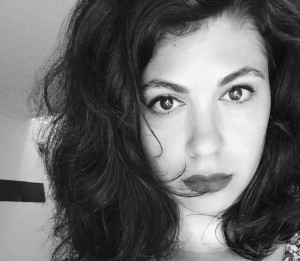 Natalie Eilbert is the author of INDICTUS, winner of Noemi Press's 2016 Poetry Prize, slated for publication in early 2018, as well as the poetry collection, SWAN FEAST (Bloof Books, 2015). Her work has appeared in or is forthcoming from Granta, The New Yorker, Tin House, The Kenyon Review, jubilat, and elsewhere. She was the recipient of the 2016 Jay C. and Ruth Halls Poetry Fellowship at University of Wisconsin–Madison and is the founding editor of The Atlas Review.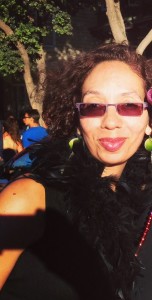 JP Howard's debut poetry collection, SAY/MIRROR, was a 2016 Lambda Literary finalist. She is also the author of bury your love poems here (Belladonna*). JP was a 2017 Split this Rock Freedom Plow Award for Poetry & Activism finalist and is featured in the 2017 Lesbian Poet Trading Card Series from Headmistress Press. She was the recipient of a 2016 Lambda Literary Judith A. Markowitz Emerging Writer Award and has received fellowships and grants from Cave Canem, VONA, Lambda, Astraea and Brooklyn Arts Council. JP curates Women Writers in Bloom Poetry Salon, a NY-based forum offering women writers a monthly venue to collaborate and is an Editor-at-Large at Mom Egg Review online. JP's poetry and essays have appeared or are forthcoming in Academy of American Poets, Apogee Journal, The Feminist Wire, Split this Rock, Muzzle Magazine, and The Best American Poetry Blog. JP holds a BA from Barnard College and an MFA in Creative Writing from The City College of New York.